The Tobacco Theater
We didn't want our conference to be different, which is why we chose for the Tobacco Theater on the Nes in Amsterdam. You wouldn't expect it when walking down the idyllic Nes filled with theaters and restaurants, but this building and has a very rich history.
Venue address: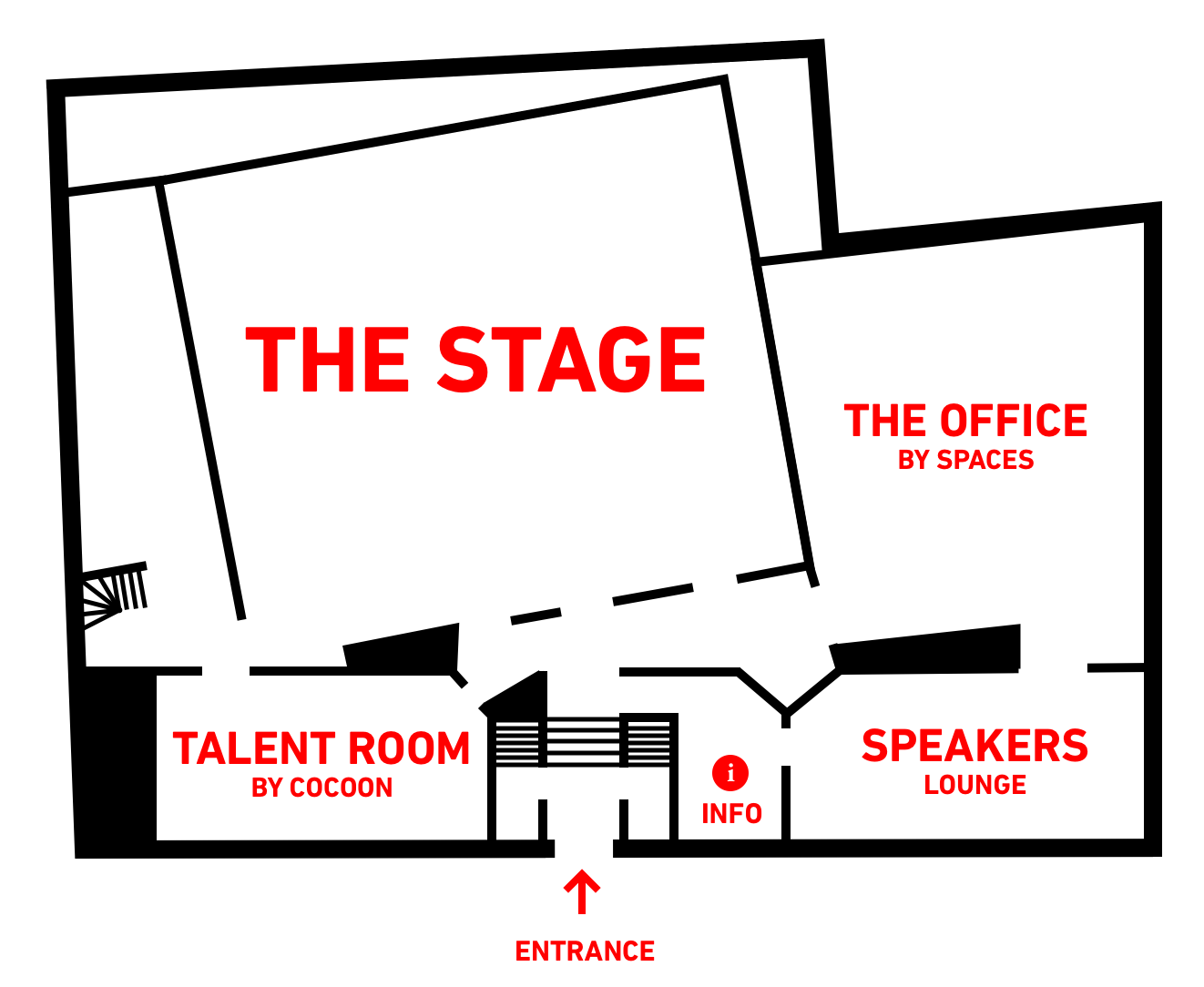 THE STAGE is the day's main program as our inspirational speakers are lined up to share their knowledge and experience about 4 topics. Our 13 speakers are from diverse backgrounds who are all connected to Amsterdam and our lively tech scene who will give you something to talk about with fellow attendees.
We want you to engage with our speakers in THE SPEAKERS LOUNGE. Participate in face-to-face conversations and discussions with several main program speakers. Next to that listen to 3 industry experts that will present high-level learnings in block of 15 minutes. Take a look at the Schedule for who's speaking when.
THE OFFICE by Spaces. We know most of you bring your laptop to conferences, because we do too. We have partnered with Spaces to give you the best work environment Amsterdam has to offer. With their beautiful design interior you can take that short call, finish up some code or have a mini-meeting with other attendees before the weekend begins.
Are you looking for a new challenge? Or for a new colleague? THE TALENT ROOM by Cocoon is where you'll have best luck finding either. Cocoon, professionals in 'asshole-free' recruitment, partnered up with us and have designed the best environment for finding your next challenge.